CASE STUDY
品川大型オフィスビルのデットリストラおよびバリューアップ
Debt Restructuring and Value Enhancement of Large-Scale Office Building in Shinagawa
Finance Value Enhancement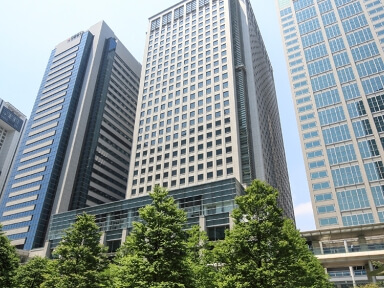 物件概要
用途

オフィス・店舗・展示場他
所在地

東京都港区
構造

鉄骨・鉄筋コンクリート造 地上33階/地下3階
敷地面積

15,900㎡
延床面積

158,200㎡
Property Description
Usage

Office, Retail, Exibition Hall
Location

Minato-ku, Tokyo
Structure

Steel/reinforced concrete structure. 33 stories high, 3 stories underground
Site area

15,900㎡
Total floor area

158,200㎡
OUTLINE
プロジェクト概要
リーマンショックでデフォルトした都心Sクラスオフィスビルの証券化案件をメザニンレンダーとともにリストラクチャリングして再生させた案件。数十社に及ぶ投資家と1年越しの交渉を経て買い戻し及びデットのリファイナンスを実行し安定した国内投資家の商品に再生させました。
Project Background
The project involved the restructuring and revitalization of a securitization project together with the mezzanine lender for a S-class office building in central Tokyo, that had defaulted due to the Lehman Shock. After more than a year of negotiations with dozens of investors, we were able to repurchase and refinance the debt, turning it into a stable product for domestic investors.
GCMの役割
既存テナントの賃料減額要求への対応と契約更新を進め、空室区画の新規リーシングと既存テナントの増床対応も行いました。また、PMの交代や関係各社との様々な権利関係の再調整、管理運営費用の削減も徹底し、国内機関投資家の証券化案件として事業及び資本構成を安定させました。
Our Role
We dealt with rent reduction requests from existing tenants and proceeded with contract renewals, while leasing out new vacant sections and increasing floor space for existing tenants. We also replaced the PM, readjusted rights for related companies, and thoroughly reduced management and operation costs to stabilize the business and capital structure as a securitization project for domestic institutional investors.