CASE STUDY
新宿高層マンションのバリューアップ
Value Enhancement of a High-rise Apartment Building in Shinjuku
Real Estate Value Enhancement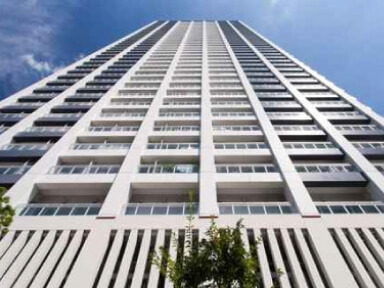 物件概要
用途

住宅・オフィス
所在地

東京都新宿区
構造

鉄筋コンクリート造 地上44階/地下4階
敷地面積

4,400㎡
延床面積

64,000㎡
Property Description
Usage

Residence, Office
Location

Shinjyuku-ku, Tokyo
Structure

Reinforced concrete structure. 44 stories high, 4 stories underground.
Site area

4,400㎡
Total floor area

64,000㎡
OUTLINE
プロジェクト概要
好立地にある大型賃貸レジデンスにも関わらず、管理組合による共用部の運営管理が硬直的かつオペレーション体制が不十分であることが影響し、物件稼働率が伸び悩んでいるという課題がありました。事実上デフォルトしているエクティ投資家からレンダーである銀行が、案件のコントロールを獲得して当社をAMに就任させ、バリューアップを図るという課題がありました。
早期に安定化を実現するとともに、速やかに売却を行いたいという銀行の強い意向がこのプロジェクトの背景にありました。
Project Background
Despite it's scale and fine location, occupancy rate of the property was stagnant due to the rigid management/operation of the common areas shared by the tenents run by the management association, as well as the insufficient operation system. The challenge was for the bank, which was the lender to the equity investor that was effectively default, to gain control of the deal and appoint us as the AM to increase it's value.This project was driven by the strong desire of the investors to achieve early stabilization, and to sell the property as soon as possible.
GCMの役割
住宅・事務所ともに新たなPMを誘致することからスタート。テナント入居審査を厳格化しつつ、リーシング活動を広範に行い、稼働率の向上を実現し、より柔軟な運営管理に向けて管理組合との関係構築にも尽力しました。
積極的な売却活動が功を成し、8ヶ月で住宅・事務所全てを、投資家の期待を上回る金額で売却することに成功しました。
Our Role
The first step was to attract new PMs for both the housings and offices in the building. While implementing stricter tenant screening, we put in extensive effort to improve the occupancy rate, and also to build a good relationship with the management association to achive a more flexible operational management. Our efforts paid off and succeeded in selling all of the houses and offices in 8 months, at a price exceeding expectations of the investors.