CASE STUDY
ラグジュアリーホテル開発
Luxury Hotel Development
Finance Value Enhancement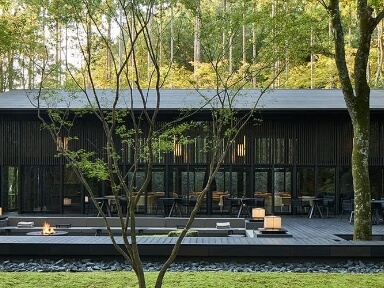 物件概要
用途

ホテル
所在地

京都市
構造

鉄骨造(一部鉄筋コンクリート造・木造)・地上2階/地下1階
敷地面積

23,600㎡
延床面積

4,300㎡
Property Description
Usage

Hotel
Location

Kyoto
Structure

Steel Frame Structure(partly reinforced concrete, partly wooden) 2 stories high, 1 story underground
Site area

23,600㎡
Total floor area

4,300㎡
OUTLINE
プロジェクト概要
閑静な住宅を中心とするエリアに位置する広大な土地に10棟以上の建物を建築するというプロジェクトであり、立地を含めたその開発内容は、国内においても希少性を有するものでした。特に、その土地及び建築物の特性により、不動産開発における許認可は複雑で、難易度の高い開発案件でした。5スターの高級ホテルならではの細部へのこだわり(建物資材から構造、植栽等ランドスケープに至るまで、ありとあらゆるもの)に起因するタイムオーバーランやコストオーバーランのモニタリングが重要な案件でした。
本案件の土地を所有する事業会社が、主に海外富裕層をターゲットに、国内に不足するラグジュアリーホテルを開発するため、そしてその資金調達をプロジェクトファイナンスによる方法で実行するにあたり、資金調達先のレンダーより依頼を受け、弊社はAMに就任しました。
Project Background
This is a luxury hotel development project in Kyoto by an overseas investor. We were asked by the lender of the project, who were raising funds through project financing, to join as an AM for this project to develop a luxury hotel, which lacked in number in Japan, on a land owned by company aiming to target wealthy customers overseas.
As the center of communication between designers of a low-rise but high-end architecture, operators, general contractors, investors and lenders, we built the hotel and are still involved in its operations.
Due to the characteristics of the land and the nature of the building which were to be constructed, permits and approvals for real estate development were particularly complex and challenging. It was crucial to monitor time and cost overruns, as the attention to the details (everything from building materials to structure to landscaping) were specific to a 5-star luxury hotel.
GCMの役割
本プロジェクトにおけるAMは、不動産ファイナンスの構築やレンダーとのコミュニケーションを中心に、ファイナンスサイドとエクイティサイドの良好なコミニュケーションをアシストし、プロジェクト全体をモニタリングすることを求められました。特に、通常の開発と比較しても、難易度の高い本プロジェクトに係る不動産開発において徹底した予実管理を行うため、開発の進捗状況を把握し、レンダーへ情報共有することが弊社の重要な任務でした。
Our Role
We were required to assist the communication between the finance side and the equity side, mainly in terms of structuring real estate financing and communication with lenders, and to monitor the entire project. In particular, it was important for us to grasp the progress of the development and to share the information with the lenders in order to thoroughly manage the budget and the actual performance of the real estate development for this project, which is much more difficult compared to an ordinary development.