CASE STUDY
港区大型オフィスビルの開発プロジェクトのAM
AM for Roppongi Large-Scale Office Building Development Project
Real Estate Value Enhancement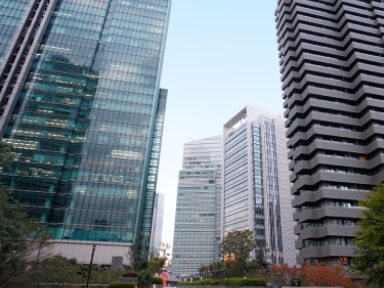 物件概要
用途

オフィス・店舗他
所在地

東京都港区
構造

鉄骨造 地上20階/地下3階
敷地面積

5,800㎡
延床面積

55,000㎡
Property Description
Usage

Office, retail etc.
Location

Minato-ku, Tokyo
Structure

Steel framed structure. 20 stories high, 3 stories underground.
Site area

5,800㎡
Total floor area

55,000㎡
OUTLINE
プロジェクト概要
リーマンショック後市場が急落したため、都心一等地のプレミアムオフィスビルの建替プロジェクトにおいて、エクイティとローンのリストラクチャリングを行う必要がありました。既存のメザニン投資家より依頼を受け、他社共同のもと、アセットマネージャーとして就任しました。
Project Background
As the market plummeted after the Lehman shock, restructuring equity and loans were necessary to reconstruct a premium office building at a prime location in the heart of Tokyo. We received a request from an existing mezzanine investor to take on the role of asset manager in collaboration with another company.
GCMの役割
共有者と開発プロジェクトマネージャーである大手ディベロッパーと共に事業推進の一環として、オフィスと商業部分のリースアップによるキャッシュフローの確定、建築コストとスケジュールの管理およびPM (Property Management) / BM (Building Management)のコスト削減などを行いました。また、近隣の大型ビルとの連携による街づくりにも関わりました。機関投資家、シニアレンダー、大手デベロッパーとの間のコミニュケーション、利益相反の管理、開発のスケジュール管理などが当社の重要な役割でした。
Our Role
We worked closely with the major developer (co-owner/development project manager of this project) and as part of our business promotion, we leased up the office and retail portions to establish cash flow, manage construction costs and schedules, and reduce costs for PM BM. We also took part in urban development in collaboration with a large building in the neighborhood. Our key roles included communicating with institutional investors, senior lenders and major developers, managing conflicts of interest, and managing the development schedule.