CASE STUDY
ヘルスケアファンドの組成
Formation of Healthcare Fund
Finance Value Enhancement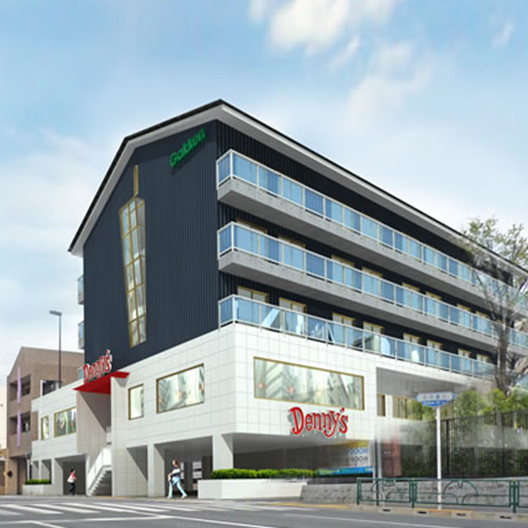 物件概要
用途

ヘルスケア施設(4物件)
所在地

東京都市部、大阪市内など
構造

鉄骨造
敷地面積

800~3,500㎡
延床面積

2,000~8,000㎡
Property Description
Usage

Healthcare Facilities (4 buildings)
Location

Tokyo, Osaka
Structure

Steel framed structure
Site area

800~3,500㎡
Total floor area

2,000~8,000㎡
OUTLINE
プロジェクト概要
当ヘルスケアオペレーターは自己保有の物件が多いことがバランスシートを圧迫し、次の開発へのキャッシュ確保が課題となっていました。一方で外部売却によるオフバラや賃貸による施設運営を進めると施設そのものや賃料のコントロールが効かなくなり、入居者へのサービスや料金設定などに対する事業リスクとなり得るという課題もありました。
Project Background
This healthcare operator had a large number of properties in their own portfolio, putting pressure on the balance sheet, and securing cash for the next development was an issue they were facing. On the other hand, if we proceeded with off-balance-sheet through external sales or leased facility operations, we would lose control of the facilities and their rents, which could pose a business risk to the services provided to residents and the setting of fees.
GCMの役割
当オペレーターの事業に理解のある投資家を集めファンドを組成し、当ファンドにオペレーターの保有物件を売却することで、オペレーターのバランスシート軽減に貢献するとともに、投資家に対しては社会的な意義の高い投資機会を提供しました。
また、省エネ改修を行うことで、環境負荷を低減するとともに、RESEEDからの出資取得にも成功しました。
Our Role
We formed a fund with investors with an understanding for the operator's business, and by selling the operator's properties to this fund, we contributed to the reduction of the operator's balance sheet and provided investors with an investment opportunity with high social significance.
In addition to reducing the environmental impact through energy-saving renovations, we also succeeded in obtaining investment from RESEED.