CASE STUDY
インド分譲住宅建築ローンファンド
The First Genkai Capital India Investment Fund
Overseas Real Estate Investment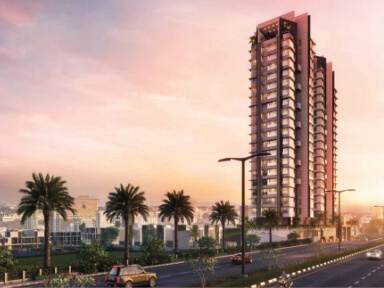 物件概要
用途

ブラインド・プール型私募ファンドの組成および運用
所在地

インド
Property Description
Usage

Establishment/management of blind pool-type private fund
Location

India
OUTLINE
プロジェクト概要
日本の機関投資家向けの海外投資商品開発のひとつとして、4年の歳月をかけて開発したインド不動産開発への投資ファンドです。インドのアセットマネジメント大手であり、日本生命の子会社であるNippon Life India AIF Management Limitedとともに、インドにおける住宅開発プロジェクト向けの担保付社債を主な投資対象とするインドの投資信託(Alternative Investment Fund)を組成し、運用しています。

当ファンドは、2019年より2021年6月時点まで、インド国内主要都市に所在する開発中の住宅4案件に投資を行い、そのうち1案件は想定通りのパフォーマンスでエグジットを果たしました。当プロジェクトは固定金利で手厚い担保を付した社債への投資のため、景気に左右されることなく高利回りを達成することが可能であると同時に、スラム再開発、低価格帯住宅、病院などと社会的に意義のある投資を実現し、リスクを最小限に絞りインド住宅市場への参入と理解を図れる商品として2号ファンドに拡大しています。
Project Background
This is an investment fund for real estate development in India, which was developed over a period of four years as one of the overseas investment product developments for Japanese institutional investors. It was launched in collaboration with the Alternative Investment Fund management subsidiary of Nippon Life India Asset Management (NAM-INDIA) one of India's major asset management companies.
The fund invests in structured finance transactions secured by residential development projects in major cities across India and has invested in 4 deals in Mumbai and Chennai since 2019 up till June 2021, and has already successfully exited 1 deal.
In addition to achieving high yield the fund's investments have a positive social impact with projects that include slum rehabilitation, affordable housing and building of a public maternity hospital. We are expanding to a second fund as a product that minimizes risk and allows investors to enter and understand the housing market in India.
GCMの役割
日本国内投資家複数社からの出資金をお預かりし、当社がアセットマネージャーとして投資運用を行っております。インドの土地権利確定の難しさ、許認可の取得の不透明さに鑑みて分譲住宅開発の建築ローンファンドとしてリスクとリターンのバランスを図ることが重要であり、インドという莫大な成長の可能性のある不動産市場に進出する入門ファンドとして、抵当権付きのシニアローンという建てつけにしました。
Our Role
We are keeping investments from several Japanese investors, and we are managing them as an asset manager. Due to the difficulty of land vesting, as well as the uncertainty of obtaining permits and approvals in India, it was important to balance the risk and return as a construction loan fund for residential development. As an early-stage fund to enter the real estate market in India, which has enormous growth potential, we structured the fund as a senior loan with a mortgage.